View all posts
Personal Bankers of Little Rock: Paula Bruce
6/7/19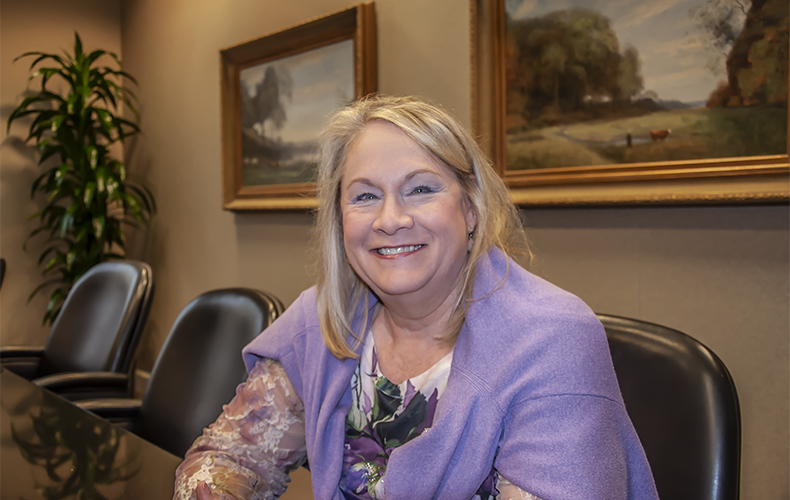 "Banking's the only job I've ever had," says Paula Bruce. But that doesn't include being a wife and raising two daughters -- which definitely count as work!
Although Paula was born in Morrilton in the late 50's, her parents moved the family to North Little Rock when she was still a baby. There, she grew up and attended St. Mary's Catholic School before heading to Mount St. Mary's in the 9th grade. After moving to Old Main (North Little Rock High School) and graduating from there, she headed up to UCA to enter college. After completing 35 hours of gruelling course work in her first year, she decided that she was ready to join the workforce.
Paula's first job out of college was with First American Bank in North Little Rock, beginning in 1976. In 1978 she married her high-school sweetheart, Bobby Bruce, and remained at First American until 1989, when she stepped away to have her first daughter, Kelsea. Paula's most important job then was to be a great mom, so her break from banking lasted 10 years, during which time she had her second daughter, Sydney.
In 2000, Paula went back to work, this time at the Arkansas Banker's Bank, where she managed her own group of accounts. Not one to move around too much, Paula stayed in her position until June 2018, when she had the opportunity to join Bank of Little Rock.
Today, Paula works in our main branch located downtown, where she is responsible for handling all of the Bank's accounts payable. Although she loves customers, her job allows her the luxury of being able to focus on her work without many interruptions. "This Bank is so great because all of my co-workers are more like family than associates," she says. "Everyone is so accommodating to each other -- it's just a real pleasure to work here."
Although every job has its challenges, Paula says that her only challenge is in getting totally caught up, given the high volume of payables the Bank processes. According to Paula, "I actually got caught up one time earlier this year. It felt great -- until the next day!"
Paula says she's lucky because Bobby is a good cook (she, prefers not to cook). She says Bobby's a grill master, and makes some killer homemade enchiladas. At home, Paula loves to paint. She enjoys being outside with her dog and working in her yard. She says "mowing the yard is my therapy".
Now, daughter Kelsea works for a PR firm in Manhattan, where Paula and Bobby love to visit. Daughter Sydney studied Radiography and now spends her professional time working with heart doctors creating 3-D mapping of the heart. Paula loves her family and exclaims "life is good."
Paula's very good, too. She's a valued member of our professional family and we're proud to claim her as one of our very own Personal Bankers.