View all posts
Personal Bankers of Little Rock: Felicia Moore
9/27/19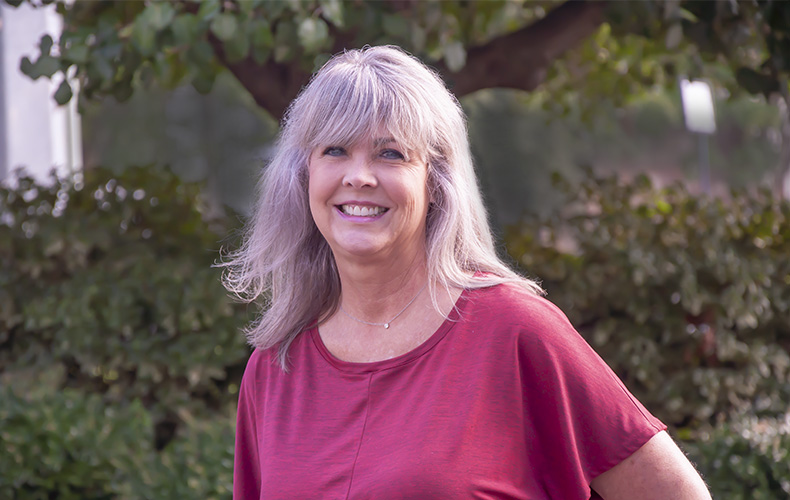 Felicia Moore has spent most of her career in community banking, where the personal touch and family-friendly environment appeal to so many customers. But her story begins long before that time.
It's a long haul from Des Moines, Iowa to Little Rock but that was the journey Felicia Moore made with her family when she was seven years old. Felicia's dad was in the newspaper printing business and her mom worked in the home, raising Felicia along with her younger sister, Leslie, and her baby brother, Jeff.
While in High School, Felicia worked to earn extra money at a few Little Rock landmarks -- the Minute Man restaurant on University Avenue, Casa Bonita, and Sears. She graduated from Little Rock Central High in 1978 and although she considered college, she decided that she would rather enter the workforce full time.
Her first job after graduating was at Worthen Bank, working in the administrative area where, among other things, she checked data on accounts to ensure accuracy. Given an opportunity to join Metropolitan National Bank in 1979, she did so, working in their retail banking department. This was Felicia's first taste of community banking and she fell in love with the customer-oriented culture. Four years later, in 1983, she moved into the Bank's loan department in an administrative role.
In 1999, Felicia accepted a position at Pinnacle Bank and worked there for four years. Cashion Insurance Company invited Felicia to join their staff in 2003, which she did until she realized how much she missed banking. She re-joined Pinnacle Bank in 2005 and remained there until after Pinnacle was purchased by a much larger bank, BancorpSouth.
Felicia very much missed the home-town feel of community banking and in 2018, she jumped at the opportunity to join Bank of Little Rock in their lending area.
According to Felicia, "This feeling of working with others like we're a family is really what I was after, and that's one thing that makes Bank of Little Rock very special."
Felicia has a 26-year-old son, Torin Phillips, who started and runs his own lawn care business. And in her personal time, Felicia is an active volunteer for the Bryant Animal Shelter where she serves as a foster parent to kittens. (In fact, she once cared for six kittens at the same time!) She has also volunteered for Arkansas Kids Read, where she spent time in schools to work with children to improve their ability to read and, in some cases, to improve their fluency in English.
Felicia also loves her beach vacations -- she's been traveling to the Orange Beach and Gulf Shores areas with friends for many years now. She says that, as far as work goes, she wants nothing more than to finish her career at Bank of Little Rock. "I've never worked anywhere that was more rewarding," she says. "The leadership and staff here have built a culture that is all about making our customers happy, and that makes me very happy, too."