View all posts
Personal Bankers of Little Rock: Sally Hinkle
11/6/19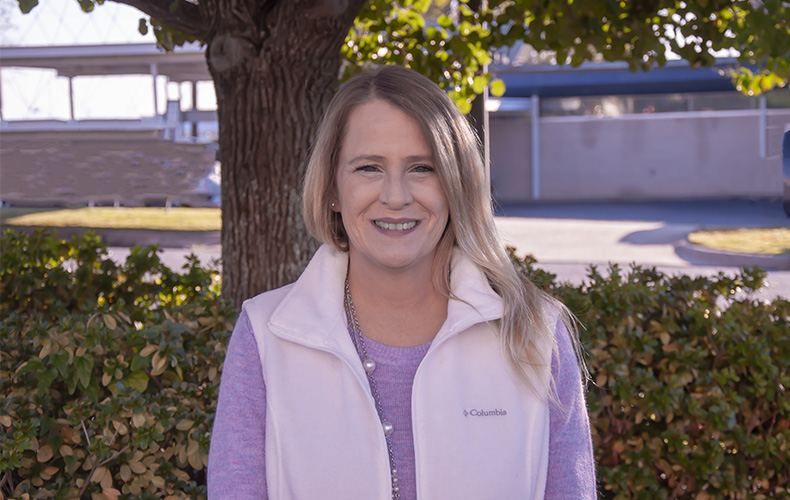 Sally Hinkle comes by her banking career honestly. "My mom was a banker and I admired her very much. So, I decided to follow in her path."
Born and raised in Benton, Sally grew up with two sisters, Jackie and Cindy, and her brother, Rick. After Sally graduated from Benton High School in 1984, she decided to go straight into the job market and her first banking job was at Benton State Bank. There, she worked in the Operations area and used (in her words) "some older technology" to sort and archive checks as they came into the bank.
Six years later, Sally joined Superior Federal Bank in Benton as a Loan Assistant. Working with the bank's loan officers, she created new loan accounts and helped organize that area within the bank.
In 1990, she was offered an opportunity to join First Exchange Bank, once again in the operations area of the bank. In 1992, Sally gave birth to her first child, daughter Chelsea, and continued moving ahead with her career.
Eight years later, in 2000, Sally joined Arkansas Bankers Bank where she worked for 18 years. In 2003, Sally gave birth to her son, Landon. Due to her mother's failing health in the years that followed, Sally spent several years serving as her mother's caregiver while still working full time. Sadly, her mom passed away in 2014 and, afterwards, Sally and her son moved in with her father to help take care of him. After her dad passed away, Sally filled that time nurturing her son's love for sports. In 2018, Arkansas Bankers Bank was purchased by First National Bankers Bank and a restructuring took place. In the midst of that, Sally had the opportunity to join Bank of Little Rock and has now become a valued member of our Personal Banking team.
In the Bank's Operations Department, Sally wears several hats, taking care of both domestic and foreign wire transfers, reclassifying checks that were posted incorrectly, and processing all CD and IRA checks that come to the Bank.
Now that son Landon attends Bauxite High School and plays baseball on their team, Sally travels to all of his school's games. Landon's older sister Chelsea works for a local company as an HR specialist so, these days, Sally's entire family is thriving.
Sally looks forward to visiting places where she hasn't yet been. New York City is on her list, and so is Colorado, where she threatens to give snow skiing a try! She also loves to cook, having learned much from her mother and sisters over the years.
According to Sally, "The best part of my work here at Bank of Little Rock is being supported by my other team members — they're all super nice and very helpful. I can't think of another place that I'd rather be." She also claims to be a huge Razorback fan which, she admits, has been a bit painful lately. But she's ready for the team to improve!
Although Sally doesn't sit in our lobby downtown, just know that she's upstairs every day, taking care of your business in ways that make a positive difference. If she hasn't yet met you, she looks forward to having that opportunity.