View all posts
Personal Bankers of Little Rock: Jason Ford
12/21/20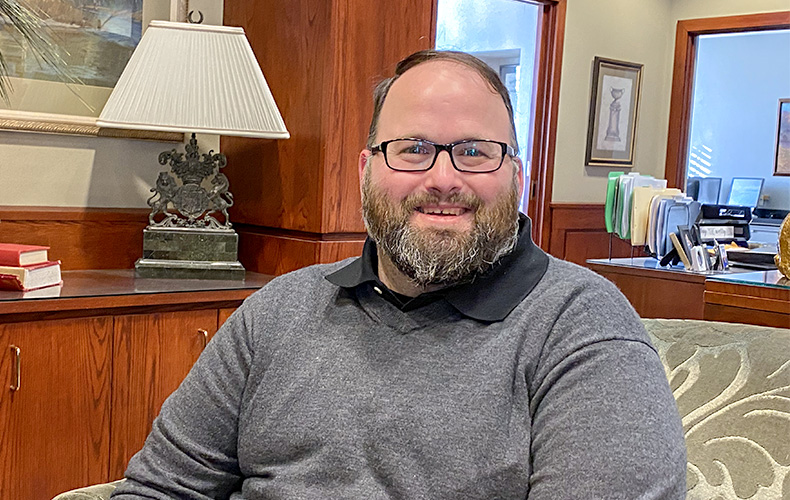 Although movies became his passion, Jason Ford's daily work keeps loans moving for our customers!
Born in Little Rock, Jason Ford spent most of his years growing up in either North Little Rock or Jacksonville. That is, except for the two years he spent in Chicago before and after he turned 10 years old. Although that's been many years ago, he became and remains a loyal Chicago Cubs fan to this day!
When Jason was in the tenth grade, he landed his first job at the Target store in North Little Rock. About that experience he says, "I worked hard and developed a good work ethic -- and also learned that moving shopping carts was NOT what I wanted to do with my life!" During that time, Jason was promoted to the position of Operator, where he fielded customer phone calls for the store.
He later graduated from Jacksonville High School and took a year off from school. Then, Jason worked for Superior Federal and Arvest Bank part time, while attending college at UALR. His first banking experience was as a Teller, but he also worked in the area of Electronic Banking. While working at those banks for 10 years, Jason also gained experience in Arvest's Central Mortgage Company.
After earning a Bachelor's Degree in Health Science from UALR, Jason took a job at Bank of the Ozarks and then worked for almost a year with the non-profit Arkansas Cancer Coalition. In career moves also related to financial services, Jason took positions with Alpha Surety Insurance Brokerage, whose primary business is providing Surety Bonds for businesses, and with Wesco Financial Services.
In September of 2020, Jason joined the Bank of Little Rock team, working in the Loan Administration area. Here, Jason is responsible for completing and organizing all loan documents for both new and renewing loans, as well as logging loan payments into the Bank's system. "I've always been inquisitive by nature and so I love learning about other aspects of the Bank's business," he says. And he doesn't mind wearing several hats to help serve the Bank's customers.
Today, Jason and his wife Jenni live in North Little Rock. They love watching movies together (especially those that star either Denzel Washington or Anthony Hopkins) and his favorite movie is Remember the Titans. Jenni is a program coordinator for the Orthopedic Clinic at Arkansas Children's Hospital so the two of them stay very busy. Their only child is a fur baby (Dachshund) named Darby and in the rest of his spare time, Jason loves watching college football.
Jason's only challenge at work is to make absolutely sure that all loan documentation is complete and accurate, so his Loan Officers can do their jobs. And when asked what his favorite part of work is, he replies, "The Loan Officers, themselves. They're a great team to work with."
So, if you're a loan customer at our Bank but don't yet know Jason, you can bet he knows you -- even if only on paper! We hope you have the opportunity to get to know him a little better.